Small modular reactors that are competitive in Washington's future for clean energy
RICHLAND, Washington. As the Clean Energy Transformation Act pushes Washington State towards carbon-free electricity, a new energy landscape is taking shape. In addition to renewable energy sources, a new report states that small modular reactors will play an important role in the state's emerging future for clean energy.
The technology could help fill a gap in power sources that will soon be created by carbon-emitting resources like coal and natural gas that will be phased out in the coming years. This comes from a report written by researchers at the Department of Energy's Pacific Northwest National Laboratory and Massachusetts Institute of Technology.
"Nuclear power is a reliable source of base load power," said PNNL nuclear power systems manager Ali Zbib, who co-authored the report. "Our results show that advanced small modular reactors could be economically competitive in a future carbon-free power sector." They are well suited to play an important role in an energy market that requires more flexibility. "
The report described in detail how the new reactors could meet the dynamic electricity needs of the Pacific Northwest, assessed the region's electricity market and examined the feasibility of using the reactors at three locations: at the Hanford location using the infrastructure of the partially completed Energy power plants Northwest; in the Centralia Big Hanaford coal-fired power plant in western Washington, which is expected to close; and at the Idaho National Laboratory, where Utah Associated Municipal Power Systems plans to build the first NuScale light water reactor.
The results show the benefits of building at every location, from trained workers in east Washington to the infrastructure at the Centralia plant. The report focused on two designs: NuScale's small modular reactor and GE Hitachi Nuclear Energy's BWRX-300.
"Nuclear power can help decarbonise any industry," said Jacopo Buongiorno, TEPCO professor of nuclear science and technology at the Massachusetts Institute of Technology and co-author of the report. "Washington State is uniquely positioned to initiate this process by demonstrating the leading technologies for small modular reactors well before the end of the decade. This is exciting."
The Bonneville Dam is a major electricity supplier to the Pacific Northwest. More than 59 percent of Washington State's electricity came from hydropower in 2018. As carbon-emitting resources like coal and natural gas run out of the state's energy portfolio, new base load sources will be needed to meet the remaining demand. (Photo by Rigucci | Shutterstock)
A changing energy landscape
The Clean Energy Conversion Act was passed in 2019 and requires Washington's power sources to generate electricity without emitting greenhouse gases by 2045. The law aims to be CO2 neutral by 2030, with coal being eliminated by 2025 and penalties for CO2-emitting sources being imposed as early as 2030.
The phase-out of coal and natural gas, which provided around 17 percent of the total fuel mix in Washington in 2018, will reduce power generation capacity by around five gigawatts – almost as much as the output of four large nuclear power plants.
More electricity will likely be needed in the future, Zbib said, as the state continues to electrify various sectors of the economy, including transportation, and the region's population grows. Renewable energies in the form of wind and sun are available to fill some of the load. However, a supplemental source of flexible energy is needed to meet demand.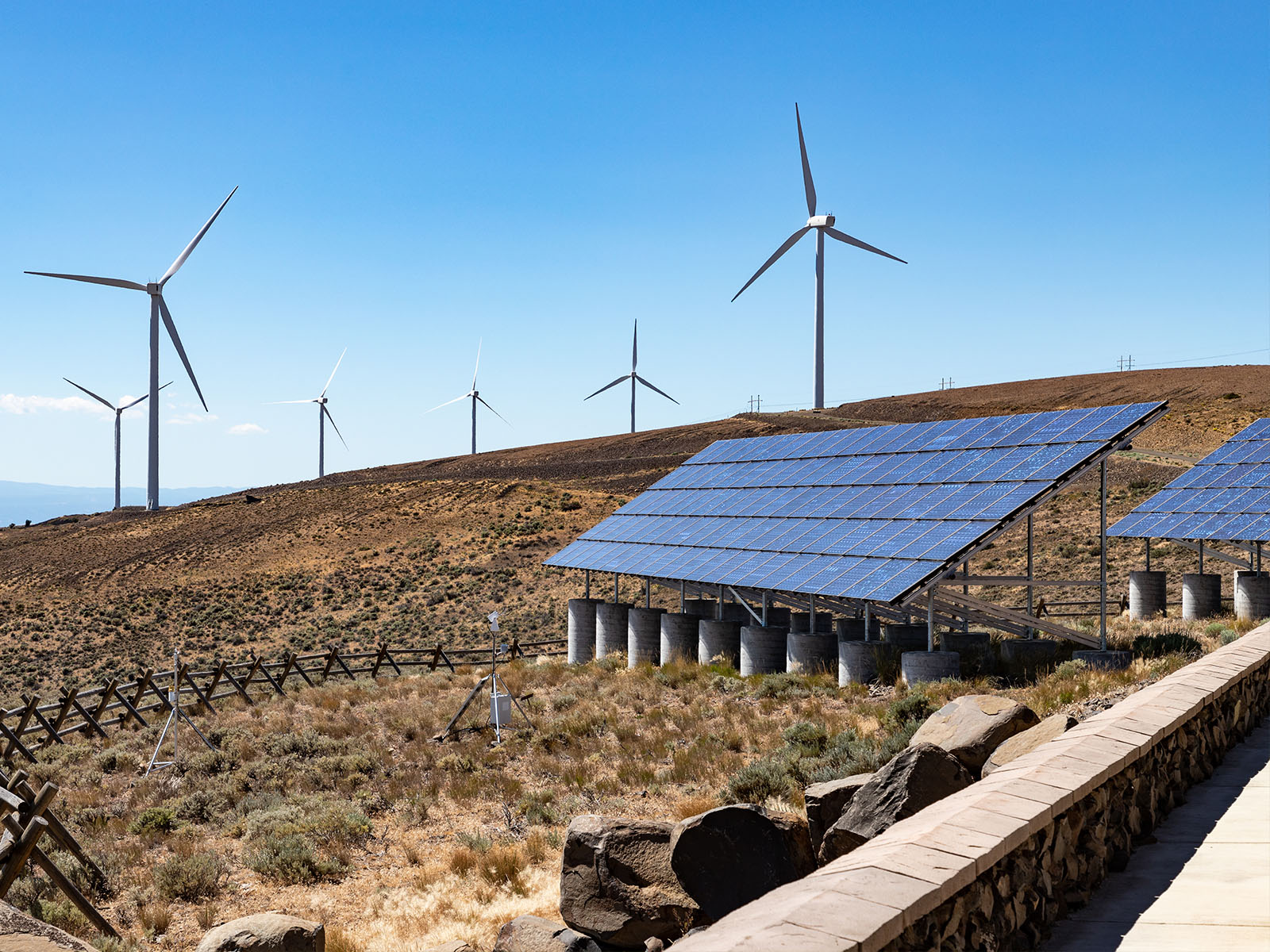 A portfolio of clean energy sources will be needed to meet demand as legislative changes move Washington state toward an increasingly decarbonized energy market, according to a new report outlining the feasibility of deploying small modular reactors across the state. "Nuclear as a flexible energy source will not replace the need for other clean energy sources," said Ali Zbib of PNNL, who co-authored the report. "It will complement them." (Photo of the wild horse wind and solar plant near Ellensburg, Washington, by CL Shebley | Shutterstock)
Small but nice
Step inside small modular reactors designed for flexible power generation. The designs discussed in the report use water as the coolant, while other advanced designs use gas or liquid metal coolants. The zero-emission technology has yet to be deployed in the US, but the designs are mature, including the two analyzed in this report.
As part of a larger investment made over several years, the US Department of Energy announced last year that two companies – X-Energy and TerraPower – would each receive $ 80 million to build advanced reactor demonstration facilities using small modular reactors .
The size and modularity of the reactors offer unique advantages, according to the report. Smaller cores, less radiological material, and layered safety barriers in small modular reactors lead to evacuation zones that are miles smaller than conventional reactors.
Components of small modular reactors can also be manufactured and assembled off-site, then shipped and installed on site, reducing construction costs and shortening project lead times, says Zbib.
GEH's design enables multiple systems at one location. NuScale's design is scalable as modules can be added incrementally to a dozen per site. A four-module plant could meet the demand for small regions that can supply nearly 200,000 households with electricity, while a twelve-module reactor can supply electricity to a large city.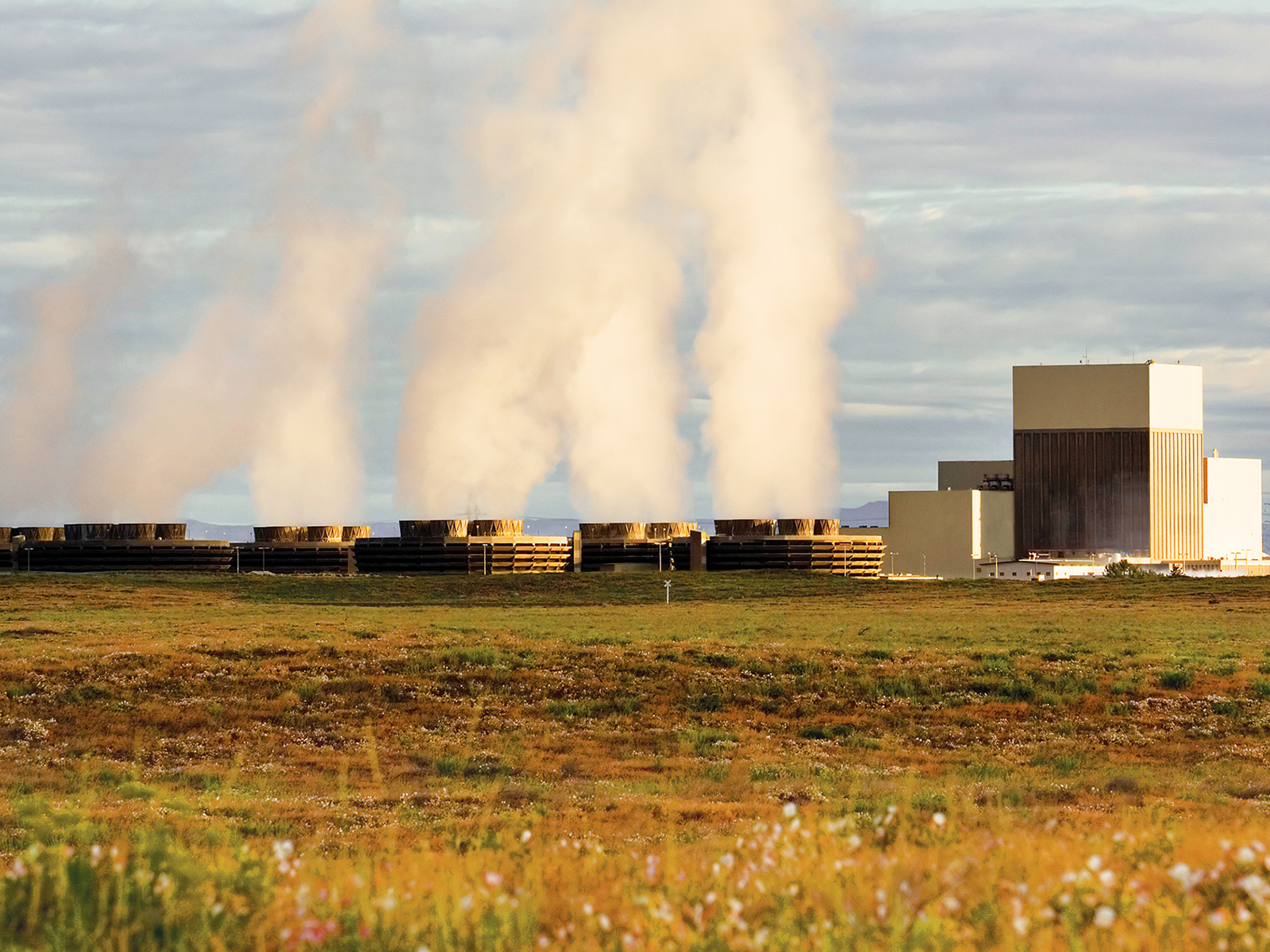 Energy Northwest's Columbia Power Plant is the only commercial nuclear power plant in the Pacific Northwest. Located 10 miles north of Richland, Washington, the hotel has been producing electricity since 1984. It is the third largest electricity producer in the state behind the Grand Coulee and Chief Joseph dams. (Photo: Energy Northwest)
The need for flexibility
Advanced small modular reactors are flexible – they can be operated continuously at full power to provide base load energy, or they can follow fluctuations in power on the grid. They could play a key role in a clean power generation system that includes nuclear power plants, renewable energy and battery storage.
The report's energy market assessment found that Washington's electricity needs can fluctuate significantly monthly, daily, and even for five minutes. For example, the average daily demand in February 2019 varied by more than 2,100 megawatts, roughly twice the capacity of Energy Northwest's Columbia power plant, the only commercial nuclear power plant in the Pacific Northwest.
Fluctuations in power generated by some sources can result in the need for a power source that also adapts quickly. The report describes a case from 2009 in which 700 megawatts of power from five short minutes of strong wind were fed into the Bonneville Power Administration's grid. The utilities must reduce the power of flexible sources during such voltage spikes.
If you take one or more power modules offline in the case of the NuScale power plant design or adjust the reactor power, operators can quickly adapt to fluctuations.
Explore places
Building a facility at the Hanford site could help reduce costs in a number of ways, according to the report. Much of the permits and assessments that determine whether an area is suitable for a nuclear power plant have already been completed. Seismic risks and analyzes of other weak points were carried out when the partially complete systems were built in the 1980s.
According to a study described in the report, using standing structures could save nearly $ 140 million and shorten the project schedule, which could result in additional cost savings. And with Columbia Generating Station nearby, having a trained workforce familiar with nuclear reactors offers another benefit.
The report notes that the building at the Centralia plant, which will shut down all coal boilers by 2025, has its own virtues. Existing infrastructure can be used, the system is already connected to the grid and a new system could replace jobs that were lost due to the closure.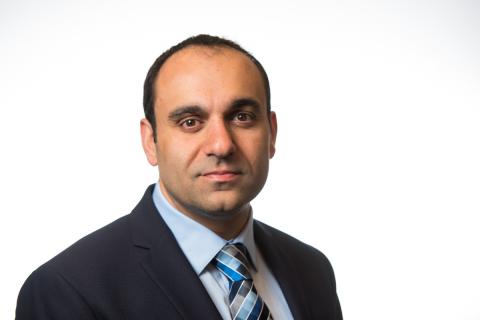 Ali Zbib, PNNL nuclear power systems manager, headed a report assessing the role of small modular reactors in the future Pacific Northwest power market along with Jacopo Buongiorno, TEPCO professor of nuclear science and engineering at the Massachusetts Institute of Technology. (Photo by Andrea Starr | Pacific Northwest National Laboratory)
Construction on the west side of the Cascade Mountains could reduce both transmission congestion and the need for transmission infrastructure to power nearby high-demand areas such as Seattle, Tacoma and Olympia.
With subsidies for clean energy and penalties for carbon-emitting resources, the report claims that facilities in both locations could provide electricity at competitive prices.
"Decarbonising the power grid is critical to tackling climate change," said Zbib. While wind and sun will play a crucial role, he added that phasing out carbon-emitting resources creates the need for flexible, non-carbon-emitting sources. "Nuclear power can be an integral part of a clean energy portfolio that will enable Washington State to meet its clean energy goals."
This research was funded by the Department of Energy's Office of Nuclear Power.