VCSAF visits Malmstrom AFB, sees accelerating change | Vandenberg
Air Force Assistant Chief of Staff Gen. David Allvin presents Tech Sgt. A coin for exceptional achievement. Mayra Corona, MHS Genesis project coordinator for the 341st Medical Group, Jan. 29, while traveling to Malmstrom Air Force Base, Mont. General Allvin also visited a missile warning system, launcher, and weapons storage room during his visit to the base.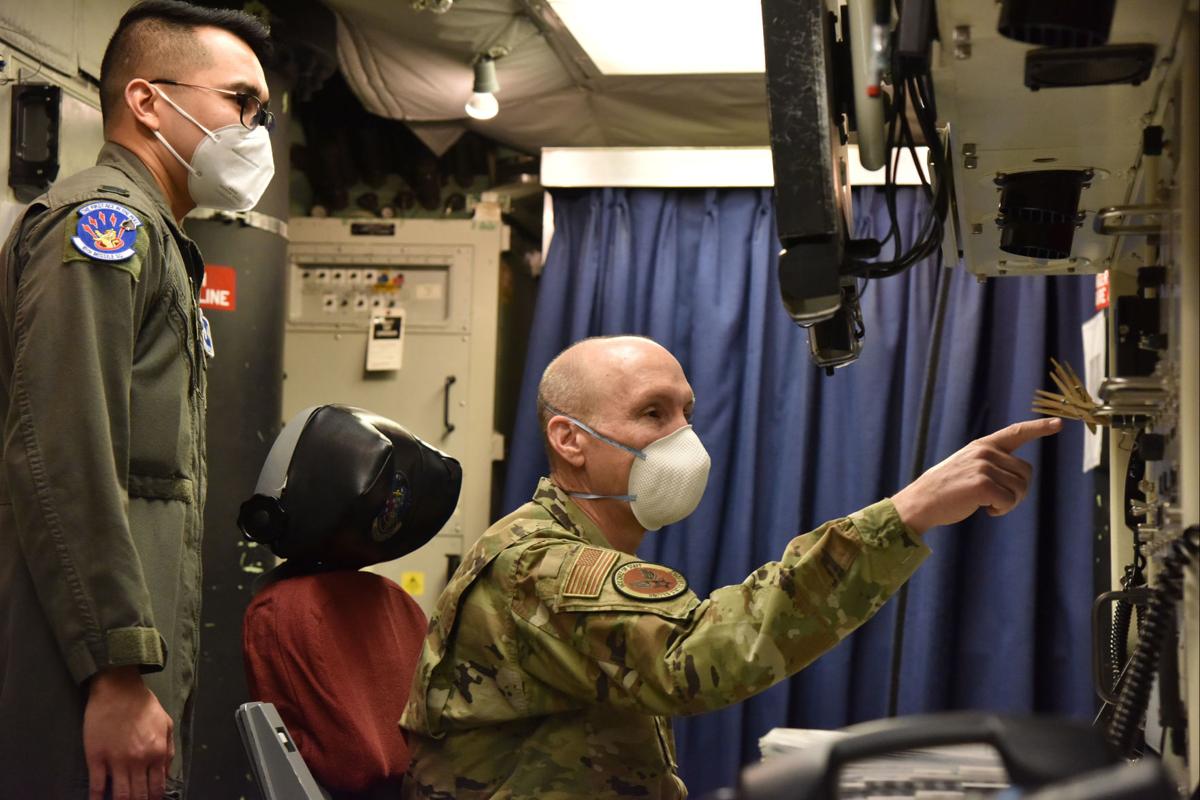 General David Allvin, Deputy Chief of Staff of the Air Force, will be given a tour of a launch control center and will be met by 1st Lt. David Andriatico, commander of the combat team at Malmstrom Air Force Base, Mont, teaches.
ARLINGTON, VA. – Malmstrom Air Force Base welcomed General David Allvin on his first visit to the field as Deputy Chief of Staff of the Air Force January 29th.
The visit provided Allvin with an opportunity to meet and personally recognize the Total Force Airmen of the 341st Missile Wing who support, protect, and execute the country's long-range precision nuclear strike capability.
"Malmstrom is home to world-class airmen, whose expertise and professionalism support our most important endeavor as a service – nuclear deterrence," said Allvin. "Your laser-centered commitment to maintaining the high standards our nation expects from our nuclear force is truly impressive. They are conducting a no-fail mission and it is clear that Malmstrom's airmen are getting this. It was a stimulating experience to see them in action. "
During his visit, Allvin spoke to Airmen from across the 341st Missile Wing, including members of the wing's cross-functional innovation committee, Wing Operations Center, Wing Staff Agency, 40th Helicopter Squadron, security forces and the Remote Launch Facility and Control Center.
"Wing One was honored to welcome General Allvin, who specifically visited Malmstrom as his first (official visit) as Vice Chief of Staff of the Air Force," said Colonel Anita Feugate Opperman, commander of the 341st missile wing. "He took this opportunity to recognize and thank our aviators for making sure our mission continued uninterrupted despite the global COVID-19 pandemic and to further expand his understanding of the nuclear company."